Tailored Evaluation Tools and Social Impact Evaluation
This is what we provide:
Tailored evaluation tools
Impact and process evaluations
ESG evaluation tools for companies
While demands for sustainability and impact reporting become more and more important, many organisations need dynamic, scalable evaluation tools instead of reports. Our efficient evaluation methodology combines following information:
Public databanks and indicator data
Target group related research
Organizational data
Combination of the three kind of information makes it possible to produce comparable estimations and scalable tools. We believe that co-creation, user friendly service-design and diverse steering groups enable best and credible results.
Tailored evaluation Tools for Public Sector & NGOs
Because reports get old and you need comparable information from different areas
Each of the evaluation tools are built based on needs of the knowledge management and well-defined target groups/ phenomena. Our mission statement is that partners can continue social impact (and value) evaluations after the partnership has ended.
In a nutshell:
User friendly evaluation tools, which respond to the organizational needs
Tools can be integrated as part of existing ERP –systems or work on their own.
All the data (coefficients, proxy values, formulas, etc.) can be modified, so the user can for instance independently use the same evaluation tool in another context….
Did you know that you can assess the value of different phenomena and assess how they economically impact different sectors?
Many NGOs and municipalities have used our methods to understand social phenomena deeper and enhance their knowledge management.
Impact and Process Evaluations
2015 we were the first organization in Finland producing a SROI evaluation, approved by Social Value UK. Since then, we have provided impact and process evaluations to different organizations and networks. Our partners vary from smaller NGOs to Government organizations. And because life is not only about impact, we provide also process evaluation for ex. EU -funded projects where continuous learning, understanding of systemic change and relevant information is central.
ESG Evaluation Tools – Private sector
We build tailored evaluation tools for companies so that they can measure make their sustainability reporting more credible, comparable, and easier to collect.
Ten years ago today's obvious ways to measure company's sustainability were radical. Today carbon footprints and handprints are being measured and financially estimated. But what about bringing the Social aspect visible and setting a price for it? And could you maybe automate ESG –reporting? We believe that it is possible. One of the downsides with sustainability reporting is the immense annual work efforts that it causes and costs of extern consultants. In the near future, expectations towards companies' sustainability reporting are going to increase. This is why, we need to rethink sustainability reporting and measurement.
Together with our partners, we build holistic sustainability reporting tools for companies. These can be used separately or integrated as part of the existing ERP –systems. Our partner network consists of technology, service design and carbon footprint professionals.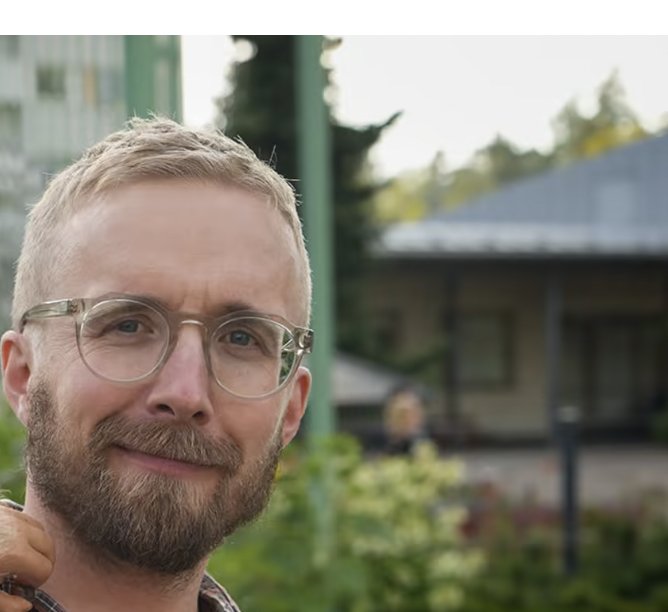 Miikka Vuorinen
Chief of evaluation